Security Camera Video Motion Activity Alert Systems
INSTALLATION AND INTEGRATION SERVICE OF SMART SECURITY VIDEO CAMERA MOTION ACTIVITY ALERT FOR YOUR HOME, OFFICE AND BUSINESS ALARM SYSTEMS
INTELLIGENT SECURITY CAMERA SYSTEMS ALERT YOU TO SUSPICIOUS ACTIVITY
Sure your security camera can see what's going on. But does it notice when something strange and suspicious is going on? That's what you really need and that's why you installed security cameras in the first place. But because ordinary security cameras can't reason and distinguish a routine situation from a suspicious activity, you have people to watch the screens. The trouble is that watching monitors for extended periods, people inevitably become distracted and vigilance drops. Even looking away for just a few seconds at the critical moment can result in missing the main action. And sometimes the critical event is taking place at the extreme end of the camera's range. So you may have made a big investment coupled with a significant expenditure on guards to monitor the screens, without getting much benefit from the large outlay. But now Magen Security Alarm Systems can make your security cameras really smart! Magen Security Alarm Systems security cameras can zero in on suspicious behaviour and actions and draw the attention of your guards by beeping or flashing and by zooming in on the unusual activity. It's like having really watchful dogs all over your property.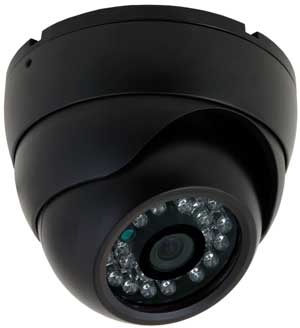 Magen's Always Alert Camera Systems ( MAACS ) permit your staff to respond instantly and intelligently to information caught on your CCTV, as the events occur. The MAACS are sensitive to non routine patterns and motion caught by your security cameras; alarms alert your staff to the non routine event and highlight its location by automatically zooming in on it. By identifying and highlighting changes in the physical conditions of an area and by noting the placement or removal of an object, MAACS identifies apparent anomalies and alerts the guards, who can then assess their significance.MAACS is an observation system that auto processes the images it encounters.
Since unusual events are highlighted, a small staff can monitor a large number of security cameras very effectively. Systems are equipped with a learning feature: for example, MAACS will learn that a recently parked car will become part of the surroundings after remaining motionless for a predetermined time. Equipped with MAACS by Magen Security Alarm Systems, your facilities are better protected while you costs are significantly reduced. With better ability to evaluate a situation, your false alarms are minimized.
Some of the situations to which Magen Security Alarm Systems will alert your staff:
A vehicle enters at a time when entry is unusual
A vehicle is moving erratically
A vehicle is moving at excessive speeds
A person appears at a time or in a location where activity is not usual
A person trips or falls
A person is moving from vehicle to vehicle
A person appears suddenly or unexpectedly, possibly from a hiding place
A group of persons materializes where groups are not expected
Packages or objects placed and not removed after a preset period of time
A missing object where one was previously located, such as the absence of a painting from on a wall.
Smoke or steam clouding a picture
Magen Security Alarm Systems Security Analysts can help you analyze your security alarm risks and assist in programming the types of alerts
specific to your facility.
Magen Security Alarm Systems offers intelligent security camera systems with the ability to do instant view and search on as many as 4,096 security cameras with full accessibility from any server location. Full control and viewing can be done from any PC or server on the network. And our installations provide very high quality images. Objects occupying as little as 1% of the frame (5x5 pixels) can be tracked. Up to 64 targets can be tracked simultaneously on each security camera.
The interface is simple to use and configure. The date, time, security camera and event message are recorded for easy future reference and retrieval. Malfunctioning security cameras are automatically identified, and the time when a specific security camera stopped operating can be recorded as well as the time it was checked to correct the malfunction.
Other features of Magen Always Alert Camera Systems ( MAACS ):
Instant playback of suspicious scenes
All security cameras can be viewed on the network to review the past 60 days
Security camera can be set individually by image rate and resolution
Full remote network operation and video transmission
Security Alarm inputs and outputs are fully programmable
Magen Security Alarm Systems allow you to monitor specific events remotely through security video cameras.
Magen Security Alarm Systems can integrate MAACS into your existing security camera system.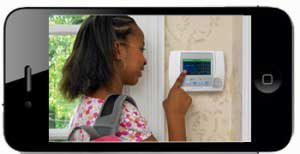 Other ways Magen Always Alert Camera Systems ( MAACS ) can help your business:
Yes you need security but protecting yourself is incidental to your business. What you really need is help in collecting information that can improve the way you do business. Magen Security Alarm Systems is aware of that and wants to help. We can set MAACS to help identify shopping habits and patterns. MAACS can also count the number of people who entered and left your store or business and how many are inside at any one time. MAACS can do other things too; just tell us what you need and we'll figure out a way to teach MAACS to do it. Magen Security Alarm Systems loves challenges!
Magen Security Alarm Systems are suitable for industrial and commercial properties, shopping malls, museums, sports arenas, casinos, airports, public areas and tourist sites, government buildings, construction sites, public utilities and any location where people congregate, valuable assets are housed or at sensitive locations of all types.
Call Magen Security Alarm Systems to learn more how you can get all these benefits:
Better security alarm protection
Reduced financial losses
Reduced liability expenditures
Lower expenditure on security staff
Fewer false alarms
Data collection to help improve the way you do business