Security Alarm Systems for your Home, Boardroom, Office and Businesses
INSTALLATION AND INTEGRATION SERVICES FOR ALL YOUR SECURITY ALARM SYSTEM NEEDS
Magen Security Alarm Systems is ULC Approved
Magen Security Alarm Systems is also protecting Schools! Learn how.
Magen Security Alarm Systems is ULC / UL Approved to provide and install security alarm systems of all types, including the high risk AA alarm standard required by jewellery and financial establishments and others demanding Extra Alarm Security. Magen Security Alarm Systems offers alarm monitoring services on its Extra Security Alarm Systems as it does on all its installations.Magen's reliable alarm monitoring service provides on going protection for your family or business 24/7.
Magen Security Alarm Systems satisfy all insurance requirements. Insurers typically offer significant discounts to businesses and homes protected by ULC Approved Alarm Systems. An insurance discount may substantially reduce the real cost of your Security Alarm System.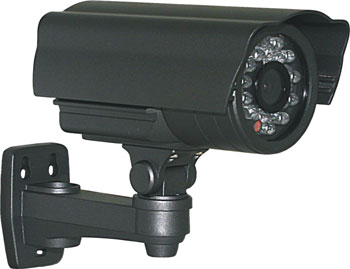 Magen Security Alarm Systems is a leader in the Security Alarm industry with over 30 years of experience. Our clients include large businesses with multiple sites, large and small single site businesses, as well as many residential installations and schools. No job is too large or too small for Magen Security. Our extensive experience and our ULC / UL approval are your guarantee that you can feel protected with a Magen Security Alarm System.
Who should have a Security Alarm System?
With a large number of burglaries, break-ins and home-invasions today, a reliable security alarm systems is a must for every home and businesses. Let MAGEN SECURITY help you identify the areas in your home or business that are most vulnerable. MAGEN SECURITY experts will advise you on the best location of alarm sensors and the type most suitable for each location. to maximize your protection. The alarm detectors provided by MAGEN SECURITY are capable of discerning movement of any type, as well as sensing changes in pressure, sound frequency or in temperature. A MAGEN Security Burglar Alarm System can alert the owner and the monitoring service in real time while producing a loud siren sound to frighten off a burglar or another intruder and to alert anyone in the vicinity. You can feel safe if you are protected by a Magen Security Burglar Alarm System.
Components of a security alarm system
Security Alarm Systems are electronic devices that detect intrusions and attempted intrusions into a protected premise and alert the authorities. They may also activate a sound siren device. The high-end devices that Magen Security Alarm Systems provides, installs and maintains include:
Motion detectors (To detect movement of any type)
Vibration detectors
Shock detectors
Photo beams
Sophisticated pressure detectors ( to detect pressure changes )
Sound detectors ( to detect frequency changes in sound )
Magnetic door and window contacts ( to detect an open door or window )
Smoke detectors ( to detect fumes )
Heat detectors ( to detect temperature changes and fires )
Glass breakage detectors ( to detect glass sound frequency changes )
Gas and natural gas leak detectors
Detectors of carbon monoxide level in the air
Detectors of low or high temperature deviations
Detectors for deep freeze temperature deviations
High water level detectors
Panic buttons and calls for help
Siren to produce a loud sound to frighten off a burglar or another intruder
Sprinkler system monitoring
Magen security alarm systems with dual technologies minimize false alarms. Our pet immune motion detectors allow pets to move around freely, but can detect break-in attempts by burglar and other intruders and so continue to protect you at all times.
Magen Security Alarm Systems offers a 24 hour alarm monitoring service to alert the police or fire authorities whenever any sensor in your system detects an intrusion or indications of a fire and to notify any persons that you designate.
Magen Security Alarm Systems can be further enhanced by adding security cctv cameras around the perimeter of the home or business or at the cash registers; an door access control system to protect against unauthorized entries into restricted areas; and a anti-theft protection system against shoplifting. Magen Security Alarm Systems is equipped to meet all your security alarm needs.
Magen security alarm systems are hard-wired to protect you, because wireless systems can be easily rendered useless. And for added security our systems can detect cuts to your phone line and alert you and Magen's Alarm Monitoring Service to the danger..
Among our technologies we offer a 'Zone By-Pass' feature. This feature allows you to shut off the electronic protection in some zones when necessary. You and your family or employees can then enjoy unhindered movement within the selected zones, while the rest of the area remains fully armed against intrusions from outside.
Magen Security Alarm Systems offers precise, reliable dual-technology security alarm systems at low cost with high quality service and support.