What's New




Alarm Security Systems
Smart Home Automation
MAGEN Partners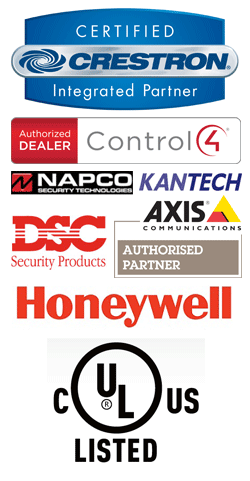 Follow us on...

Carbon Monoxide Detectors
Tips to Make Your Home More Secure
All trees and shrubs should be pruned and well maintained to prevent anyone from remaining unseen by hiding hiding behind them.
Check that trees, down pipes and lattice work don't provide easy access to upper floors.
Don't leave ladders and tools outside. They might be used to assist a potential intruder.
Keep your home well lit, with particular attention to exterior doors.
Exterior doors should be at least 1-3/4 inch thick and made from solid wood or reinforced with metal.
All exterior doors should have heavy duty dead bolts and reinforced door jams.
When you Leave the House:
Turn on automatic timers for lights and radios.
Turn down the volume of phone rings.
Arrange for a neighbour to watch your house, pick up junk mail, water/cut grass or shovel snow and give your house a lived-in look.
Arrange to stop mail, newspaper and other deliveries.
Leave a phone number where you can be reached, with a trusted neighbour
Secure all of your sliding glass doors to ensure that they cannot be easily lifted out of their frames.
Make sure your basement windows are protected by security devices.
Never leave a door unlocked as security in case you lock yourself out. you can get in, so can a burglar!
Lock all the windows
Lock all the doors to your house.
Lock the garage doors and the door of the garden shed
Arm your security system and lock the door behind you.
Do you have a reliable security alarm system installed in your house? If not, we can help!
Have a safe trip!


Learn more about Magen Security Alarm Systems and Home Automation Services

Click the links below for more information