What's New




Alarm Security Systems
Smart Home Automation
MAGEN Partners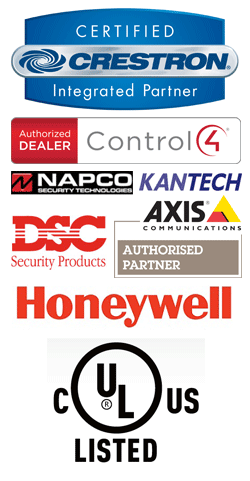 Follow us on...

Security Door Locks
TIPS TO MAKE YOUR HOME AND BUSINESS MORE SECURE
You should have good locks, strong doors and gates and other physical impediments to thwart burglars. That's in addition to the alarm systems and monitoring services that Magen provides. Yes, we provide some pretty smart stuff to protect you, but we want you be doubly protected. Your security system deters burglars, detects intrusions and sends an alarm in the event of a break-in. Remember, only physical barriers can prevent entry to your protected premises.
Use solid core hardwood doors for exterior entrances or high security steel doors where possible. If the door opens outward, make sure that the hinge pins cannot be removed. Once hinge pins are removed, the door itself can be removed.
Entrance door locks should be of high security design, or of the pin tumbler type with not less than five tumblers. Strong locks should also be placed on all doors that lead outside through storage areas. Use similar locks or strong padlocks on outside storage sheds.
Deadbolt locks with a minimum throw of 25 mm should be installed on all exterior doors. And remember to use them.
Exterior doors, other than those used by customers, should be locked at all times, except when required.
Windows should be of burglar-resistant glass. Security bars should be used wherever practical, especially over side or rear windows. Retaining bolts should be set to prevent removal from the outside. Where bars are used they must comply with Fire Regulations. Keep all skylights locked.
Ensure that entry through ventilation systems should be not be possible.
Examine window air conditioners and prevent possible entry, if they should be removed. Install grilles or grates to prevent ingress through ventilation shafts, air conditioning and heating ducts and other possible sources of entry.
Chain link fencing should be secured at the bottom to prevent thieves from lifting it to crawl in. Gates should be equipped with strong locks or padlocks.
Install lights at front, back and all side doors and entrances to your business. And turn them on at night.
Check all lights at least once a week and replace burnt out or broken bulbs.
Install mirrors inside your business, to enable employees to view people in areas that are obstructed from view
After business hours, company vehicles should be parked in a secure fenced area.
Leave interior lights on after closing time to illuminate possible burglars
Don't allow anyone into your business after you have closed.
Minimize potential loss from robbery or fire by limiting the amount of cash you keep on the premises.


Learn more about Magen Security Alarm Systems and Home Automation Services

Click the links below for more information